Supporting Organizations
Supporting Organizations
We are proud to introduce our Supporting Organizations

Phoenix Design Aid a is a leading supplier of total graphic solutions. They are specialised in working with international and intergovernmental organisations, UN Agencies, NGOs and public authorities around the world. Their mission is to assist their international partners in the graphic process by providing following services: Design concepts, Editing and translation, Pre-press services, Printing and binding, Delivery and distribution, e-Books, Online promotion and sale of publications, Production of films, and Stands for trade exhibitions and merchandise.
Learn more about Phoenix Design Aid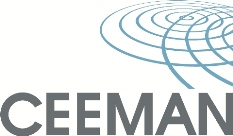 CEEMAN - Central and East European Management Development Association - is an international management development association established in 1993 with the aim of accelerating the growth in quality of management development in central and eastern Europe. CEEMAN is a global network of management development institutions focusing on the quality of education and innovations within the field, as well as in the broad area of subjects related to change. CEEMAN has 200 institutional and individual members from 51 countries in Europe, North America, Latin America and Asia.
Learn more about CEEMAN
Challenge:Future is a global youth think tank and competition on innovation and sustainability, which was established in 2009 by three dedicated partners from Slovenia – TMK Lab company, CEEMAN management development association, and IEDC-Bled School of Management, with the aim to provide profound experience to youth while they think about and develop solutions to some of the most important challenges the world is facing today.
It is a global community uniting over 22,000 youths from more than 200 countries and 1,400 education institutions, with 20 local chapters around the world and a wide array of activities and engagement possibilities for youth, educators, businesses, NGOs, and other stakeholders, supported by prominent international advisory board and partners.
Learn more about Challenge:Future

GRLI is a global multicultural community of action and learning. It operates with a fully transparent and unique governance model with all partners participating. It is legally set up as a Foundation of public interest in Belgium.
It identifies and acts on key leverage points for scalable change through concept development, advocacy and execution of new learning practices and work in partnership as a global community of change agents.
Today the GRLI has 67 partner organisations and is expanding rapidly. It has set a limit of 120 partners for the years to come in order to remain a fully integrated and action oriented global network, and to fulfil its unique role as a leading global catalyst for key challenges and future demands regarding how to develop a next generation of globally responsible leaders.
Learn more about GRLI
As the world was preparing for the 1992 Earth Summit in Rio de Janeiro, LEAD identified an urgent need for a new generation of global leaders. Ever since, LEAD has been training talented individuals from key sectors and professions to be part of an extensive network of individuals including business executives, government policy makers, academics, NGO directors, CSO representatives, education specialists and media professionals, who are committed to changing the world.

Today the LEAD Network has 13 regional offices, including 3 in Africa, each led by dedicated, multi-lingual staff who design, adapt and deliver high quality training and capacity development courses and activities.

The mission of LEAD Africa (made up of LEAD Francophone Africa, LEAD Anglophone West Africa and LEAD Southern and Eastern Africa) is to promote leadership and change for sustainable development in Africa.

Learn more about LEAD AFRICA

The mission of Monday Morning is to turn risks into opportunities for society's decision makers.
Never has the world faced as many urgent, shared, and interconnected risks. Monday Morning provides the overview necessary for decision makers to create new opportunities:
Insight into new agendas in society with significant challenges and opportunities
Involvement of key actors who can cooperate on new opportunities
Ideas for action that can create new opportunities
Influence on the development of future agendas in society
Monday Morning presents it's work in publications and speaking engagements, networks and events targeted decision makers. Download their company profile brochure here

As the leading independent think tank in Scandinavia, Monday Morning has a strong regional presence but also – and increasingly – works with international projects, partners and audiences. Whether nationally or internationally, Monday Morning works for an innovative society where old barriers between sectors, institutions and leaders are torn down in favor of knowledge sharing and cooperation over shared solutions to common challenges.

Learn more about Monday Morning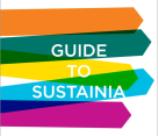 Sustainia is a platform for communicating about the desirable sustainable future and the solutions that will take us there. It is a vision of a realistic and desirable sustainable future. A future we could live in already in 2020 if we boldly implemented the solutions needed and already available.
The vision of Sustainia demonstrates to world leaders the benefits of a sustainable society and how it is easy obtainable using ready and available technologies. Sustainia is the greatest story never told: this is possible and can be done now.
Sustainia is an idea and vision developed by the members of the Project Green Light. Project Green Light is a global alliance of companies and organizations all focused on improving the way we communicate about sustainability and change the narrative to one that is inspiring, engaging, attractive and appealing.
Learn more about Sustainia
Download the Guide to Sustainia

State of Green is the official green brand for Denmark. The brand and its supporting activities will strengthen international awareness of the solutions and competences of Danish business and industry within energy, climate and environment.

As the first country in the world, Denmark has decided to lead the transition to become a green growth economy entirely independent of fossil fuels by 2050. State of Green creates international awareness of this vision and of the innovative solutions that will pave the way.

Learn more about State of Green